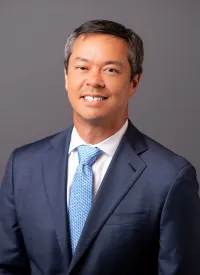 Lowell W. Harrison
Partner
Austin, TX
Education
J.D., Southern Methodist University, cum laude, 1999
B.S., Auburn University, cum laude, 1996
Mr. Harrison is one of the three founding partners of Fenimore Kay Harrison. Mr. Harrison's practice focuses on the corporate, securities and regulatory representation of commercial banks, thrifts, holding companies, other financial institutions and their shareholders. The primary focus of Mr. Harrison's practice includes mergers and acquisitions of public and private financial institutions; stock and asset acquisitions for publicly-traded and private corporations; SEC reporting and compliance (including annual and quarterly reports and proxy materials and Section 16 reporting); public and private securities offerings (e.g., common stock, preferred stock, synthetic equity and trust preferred securities); establishment and relocation of bank offices; branch purchase and assumption transactions; acquisitions of bank control; acquisition and formation of non-banking subsidiaries (e.g., insurance, brokerage and non-banking activities); acquisitions of troubled financial institutions; and director and officer liability issues.
In addition, Mr. Harrison regularly advises financial institutions regarding regulatory compliance matters involving the Federal Deposit Insurance Corporation, the Federal Reserve Board, the Office of the Comptroller of the Currency, and state regulatory agencies.
Mr. Harrison also advises clients on strategic opportunities designed to enhance or protect shareholder value, including Subchapter S restructuring, going-private transactions, share repurchases and tender offers, charter conversions, holding company formations, expansion of existing financial lines of business, and corporate succession matters.
Prior to founding the firm, Mr. Harrison was a partner of a large international law firm.
Relevant Experience
Represented public and private banks and bank holding companies in numerous M&A transactions, each valued at between several million dollars to over half billion dollars.
Represented numerous de novo banks in raising of over $200 million of initial capital.
Represented numerous issuers in the private placement of over $150 million equity capital.
Represented numerous issuers in the sale of over $100 million of trust preferred securities.
Represented numerous financial institutions with Subchapter S conversions, stock repurchases, tender offers, and formations of operating subsidiaries.
Advised numerous financial institutions on various aspects of examination issues and negotiating enforcement actions with regulatory agencies.
Assisted in the $50 million initial public offering by a Texas bank holding company.
Assisted in the $50 million initial public offering by Puerto Rico bank holding company.
Represented organizers in the establishment of de novo commercial banks (state and national banks) in various states.
Membership
Member, American Bar Association
Member, Austin Bar Association
Member, Financial Institution Section of Austin Bar Association
Texas Bankers Association
Independent Bankers Association of Texas
Louisiana Bankers Association
Licensed to practice: Texas
Professional Recognition and Community Involvement
Named a "Texas Rising Star" in the area of Banking Law by Texas Super Lawyers and Texas Monthly Magazine (2006-2009, 2011- 2014) Volunteer for Meals on Wheels of Central Texas Volunteer for Volunteer Legal Services of Central Texas Volunteer for Austin Junior Achievement