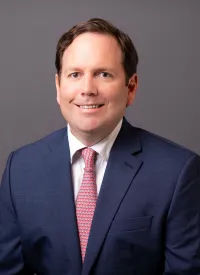 Brent Standefer, Jr.
Partner
Austin, TX
Education
J.D., University of Texas School of Law, 2006
B.A., University of Texas at Austin, 2003
Silver Spurs, Texas Rho
Mr. Standefer represents financial institutions and their holding companies, management officials and owners in a broad range of corporate, regulatory and securities matters. His corporate and regulatory practice focus includes financial institution mergers and acquisitions, bank holding company formations, corporate reorganizations, charter conversions, branch purchases and sales, establishment of de novo branches and branch relocations, executive compensation and employee benefit matters, change in bank control filings and general corporate matters. His securities practice routinely involves the representation of issuers and underwriters in both private and public offerings of equity and debt securities, including initial public offerings (IPOs), shelf takedown offerings and private placements. He also represents issuers and underwriters in connection with their federal and state securities law reporting and compliance obligations. Mr. Standefer is a native of Austin, Texas and earned his undergraduate and law degrees from the University of Texas at Austin.
Relevant Experience
Represented public and private banks and bank holding companies in more than 50 M&A transactions since the founding of FKH in July 2010, including whole bank and branch P&A transactions.
Represented issuers, underwriters and placement agents in public and private offerings of more than $1 billion of equity and debt securities since the founding of FKH in July 2010, including multiple initial public offerings.
Represented bank and bank holding companies in the issuance of over $100 million of preferred equity and senior debt to the U.S. Treasury in connection with their participation in the Small Business Lending Fund (SBLF) program.
Assisted numerous financial institutions with Subchapter S elections, stock repurchases, tender offers, charter conversions, establishment and relocation of branches and the formation of operating subsidiaries.
Advised numerous clients on matters relating to FDIC-assisted acquisitions of failed financial institutions and acquisitions of financial institutions under Section 363 of the Bankruptcy Code.
Advised numerous clients on all aspects of regulatory compliance and examination issues and negotiating enforcement actions with bank regulatory agencies.
Memberships
Member, State Bar of Texas
Independent Bankers Association of Texas
Texas Bankers Association
Member, Austin Bar Association
Member, Financial Institutions Section of the Austin Bar Association
Licensed to practice: Texas
Publications
January/February 2019 Article: Shareholder Succession - published in The Texas Independent Banker Magazine