#1 Law Firm Nationally For P&A Transactions
#1 in USA for Bank Mergers & Acquisitions
4X Recipient of the Five*Star Award by IBAT
The Experience to Advise.
The Focus to Execute.
Decades of experience to deliver on all facets of corporate and regulatory matters for banks.
We are the law firm built for banks. We represent banks in corporate and regulatory matters, as well as other participants in corporate transactions in the banking space. We specialize in providing legal services to community banks throughout the United States on a full range of corporate, securities, governance and regulatory matters. All of our partners are alumni of financial institutions practice groups within large international law firms, bringing a wealth of sophisticated experience in representing financial institutions.

Our law firm model simply aligns the interests of clients and attorneys by eliminating the inefficiencies of the traditional law firm model and focuses on delivering legal services in a responsive and actionable manner. When industry experience and insight matters, community banks turn to us.

Chet Fenimore on
Bank M&A
Firm Chairman Chet Fenimore shares his views on successful merger and acquisition transactions.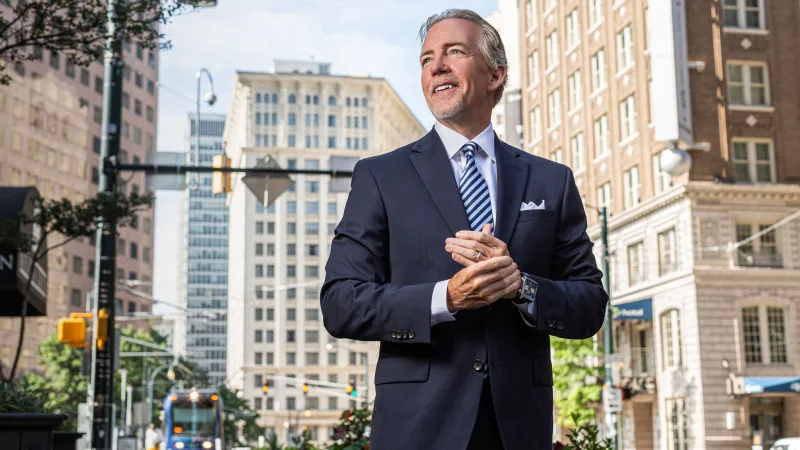 Practice Areas
Just as consolidation is a part of the fabric of the banking industry, each of our partners has deep experience in both buy-side and sell-side M&A transactions. Our M&A experience spans a wide range of geographies and covers a range of transaction sizes and structures. From a cash acquisition of a small bank by an investor group to a merger of equals between two public companies, there are few transaction structures we have not previously addressed.
We have assisted our clients in a wide range of public and private debt and equity offerings designed to fuel growth and enhance shareholder value. There is no more important aspect to a growth plan than choosing the right path for raising capital, and our comfort level and experience with every form of community bank capital plan makes us the ideal advisor for growing community banks.
In addition to traditional governance matters, we also assist banking clients in the corporate planning process. We advise our clients on board, management, and shareholder succession issues, and we also give guidance on establishing a strategic vision and plan that will satisfy regulators and also serve as a practical roadmap to achieving corporate objectives.
Publicly-traded bank holding companies face a difficult challenge in addressing compliance with ongoing reporting obligations. Many such organizations struggle to address the compliance costs and management burdens imposed by SEC rules. Our lawyers are well-versed in such requirements, facilitating more efficient updates to prior filings.
Our attorneys have experience in a broad array of regulatory matters. Banks face a vast array of compliance issues in each decision, be it corporate compliance, securities law compliance, or consumer compliance. Our attorneys are trained in each facet of compliance with the ability to consider the full field of regulatory matters that banks face in significant transactions and routine decisions.
A close partnership can result in a powerful model for building and managing a successful bank, but it can also lead to unique challenges as an institution evolves. We work with our family-owned and closely-held clients to develop effective plans for ownership continuity, management selection, and accessing liquidity for shareholders.
A national perspective on key issues facing community banks.
Our offices are located near key regional hubs, giving us convenient access to a number of key regional offices of bank regulatory agencies.